With quiet country roads wending through vine-striped hills and wild stretches of coastal sands interspersed with misty islands, the Atlantic coast is where the French get back to nature. Much more laid-back than the Med (but with almost as much sunshine) and ideally suited to family holidays, this is a place where you can slow the pace right down. And there are numerous ways in which to do this. You could spend a morning quietly greeting curious ducks as you kayak down the glowing green canals, rivers and streams of the Marais Poitevin.
You could cycle over the lazy landscapes of the dreamy Île de Ré or raise a glass in the pretty town of Cognac. Or soak up the salty air of the white city, La Rochelle, after exploring its
fascinating museums and breathtaking aquarium. Poitou-Charentes is far from undiscovered – French tourists have been flocking here for years – but aside from the city of La Rochelle
(an increasingly popular weekend break destination thanks to arrival of budget airlines), the area is woefully under-visited by foreigners. – Stuart Butler -lonely planet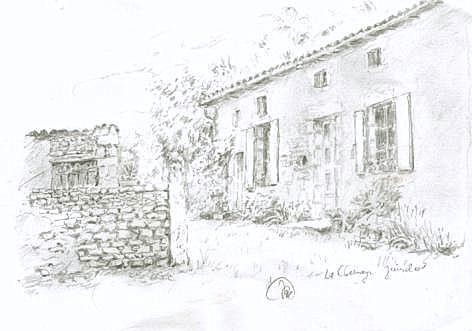 the wide walls of this 17th century little farmhouse close to the Sevres Valley and 15 minutes drive from Niort will welcome you for authentic holidays! Wonders of roman architecture in Poitou, mystery of the "Green Venice", high technology in the Futuroscope theme park,
without forgeting hikking along small paths knowned as King's road, discovering old "salt roads" and the many springs of the river.